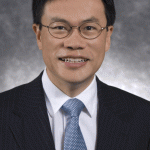 Dr. Ben Chan
Quality Improvement Lead, Dignitas International
Dr. Ben Chan is Assistant Professor at the University of Toronto in the Institute for Health Policy, Management & Evaluation, and the Division of Global Health. His current interests focus on strategy and leadership for quality in primary care.  A key figure in health care quality in Canada, Dr. Chan was the inaugural CEO of the Health Quality Councils in Saskatchewan (2003-2007) and Ontario (2007-2012). These organizations expanded public reporting of health care quality and spearheaded large-scale improvement campaigns in chronic disease management, patient safety and wait times. In recognition of his work, Dr. Chan was named in 2006 Canada's Outstanding Young Health Executive.
Dr. Chan is also the primary care physician for Slate Falls First Nation in Northwestern Ontario, and is currently working with the Dignitas International Team to research how the community health worker model of care in developing countries can be applied in Canada's aboriginal communities.
Dr. Chan also consults widely to international governments and the World Bank in the former Soviet Union. He assisted the Republic of Georgia in establishing a measurement framework and quality strategy for primary care, and advised the government of Kazakhstan on its national chronic disease management strategy. He is currently assisting the government of Tajikistan in designing a program of quality improvement activities in primary care.
Dr. Chan holds a BSc and MD (Toronto), Master of Public Health (Harvard) and Master of Public Affairs (Princeton).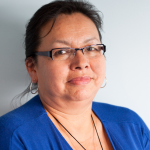 Janet Gordon
Chief Operating Officer, Sioux Lookout First Nations Health Authority
Janet Gordon is originally from Kasabonika Lake First Nation but recently became a member of Lac Seul First Nation. She has worked in the health care system for many years in the Sioux Lookout area. Her past roles include Community Health Nurse, Zone Nursing Officer and Zone Director. She is currently Chief Operating Officer with the Sioux Lookout First Nations Health Authority (SLFNHA), an organization that serves 33 First Nations communities. Through her work at SLFNHA, she provides management, advocacy and advisory support to health services and programs while striving for improved health care and positive change for First Nations in the Sioux Lookout area.
Janet continues to lead the implementation of the Anishinabe Health Plan (AHP). Through her work with the AHP, Janet played a key role in developing a physician services organization for the Sioux Lookout region. SLFNHA has since taken on management of this organization. She has supported the development of the Anishinaabe Bimaadiziwin Research Program by partnering with Sioux Lookout Meno Ya Win Health Centre. Also, she is currently working with key partners to establish a Public Health system for the First Nation communities served by SLFNHA. These initiatives are major steps forward in First Nations governance and management of health services, a goal Janet strongly believes in.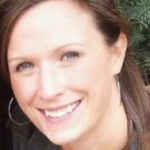 Katie Johnson
Indigenous Health Program Manager, Dignitas International
Katie Johnson is the Indigenous Health Program Manager at Dignitas International. She works closely with the Sioux Lookout First Nations Health Authority to manage and monitor all aspects of the CHW Diabetes Program, including planning, implementation, research and evaluation, and stakeholder engagement.
Katie has a background in program and project management, focused primarily on capacity building through education and health systems strengthening in low-resource settings. Her experience also includes the management of global health-focused research and knowledge translation initiatives. Katie spent a number of years working in global child health at pediatric hospitals both in Toronto and Vancouver and has lived and worked overseas in the U.K., Caribbean, and sub-Saharan Africa. She holds an MA in International Relations and Development from the University of East Anglia, and a post-graduate certificate in Human Resources Management from Mohawk College.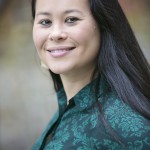 Emmay Mah
Director of Programs and Policy, Dignitas International
In her role as DI's Director of Programs and Policy, she oversees the organization's programs in Southern Malawi, focused on health systems strengthening for HIV-related services; and in Northern Ontario, a partnership with the Sioux Lookout First Nations Health Authority to improve community-based diabetes care for remote First Nation communities.
Emmay has worked for DI since 2010, and prior to assuming her current role, she held the positions of Malawi Program Manager, Aboriginal Health Program Manager, and Director of Policy and Governance. In these positions, she oversaw DI's medical program, developed and managed collaborations on domestic and global health issues, and led DI's Aboriginal Health Feasibility Study.
From 2003-2009, Emmay lived and worked in East, West, and Southern Africa, developing and managing programs focused on child rights and protection, community development and HIV/AIDS. She oversaw field operations, provided technical support to national policymakers and formed strategic partnerships with civil society organizations. Emmay has a Masters of Science from the London School of Economics and Political Science.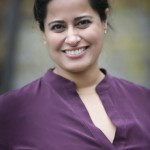 Sumeet Sodhi
Research Scientist, Dignitas International
Dr. Sumeet Sodhi is a Research Scientist at Dignitas International. She is also a staff physician with the Toronto Western Hospital Family Health Team at the University Health Network and an Assistant Professor in the Department of Family and Community Medicine at the University of Toronto, where she received her undergraduate and postgraduate medical education. She completed her MD in 1997, family medicine residency in 1999 and low-risk obstetrics fellowship in 2000. As well, she obtained her Master of Public Health degree from Harvard University in 2006.
Sumeet has extensive experience working as a field doctor, program consultant and researcher in global health and resource-poor contexts, primarily in Africa, Asia and Canada's northern communities. She has been affiliated with Dignitas International since 2006, where she has been instrumental in building operational research capacity in the organization by championing integration of the research and program departments.
Sumeet's current research interests include evaluating HIV and primary care service delivery models in resource-poor settings, developing and evaluating knowledge translation tools to support health care workers in clinical management of HIV and AIDS, primary care conditions and in observational cohort analysis of patients enrolled in antiretroviral treatment programs in sub-Saharan Africa.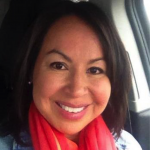 Mariette Sutherland
Knowledge Translation and Exchange Fellow, Dignitas International
Mariette is an Anishnawbe-kwe from the Whitefish River First Nation in Northern Ontario. Mariette holds a Master of Public Health degree from the University of Waterloo and a Bachelor of Engineering degree from McMaster University.
Mariette has been serving as a Knowledge Translation and Exchange Fellow in the project and has been helping in the design and development of the KTE Knowledge Platform as well as documenting the project journey.
For the past 12 years, Mariette has provided consulting services on an individual basis or in partnership with associates for over 85 health services and planning projects. She has extensive experience with First Nations health services, planning, conceptual design, research and evaluation projects. Many of her projects have focused on mental health and chronic illness prevention and management. Prior to opening her own consulting practice Mariette was employed as Executive Director for Noojmowin Teg Health Centre, an Aboriginal Health Access Centre serving 7 First Nations on Manitoulin Island.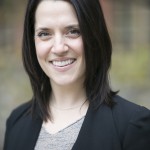 Cassandra Vujovich-Dunn
Knowledge Translation and Exchange Fellow, Dignitas International
Cassandra has a Masters of International Public Health from the University of Sydney and a Masters of International Studies from the University of Queensland. Cassandra is the Knowledge Translation and Exchange Fellow at Dignitas International. She is currently undertaking her PhD at the Institute for Health Policy, Evaluation and Management at the University of Toronto in Health Service Research. Cassandra's research interests are rooted in questions around health equity, the social determinants of health, integrated care of comorbidities, minimally disruptive treatment and remote health.