Check out our Training Hub for CHWs.

Check out stories and recipes from our CHWs.

Build a CHW program in your community.

Learn about our Program Journey.
Welcome to CHWConnect
Community Health Workers (CHWs) have been successfully deployed around the world to address a spectrum of health needs, particularly in remote and rural communities. In Canada, CHWs are on the frontline delivering community-based diabetes care in First Nations communities.
CHWconnect encourages communities to access knowledge and lessons learned by CHWs and other health team members. Here you'll find training modules, a discussion forum, links and other resources to help community members strengthen prevention and improve care for people living with diabetes.
Our aim is to provide the support you need to better perform this challenging role.
Our CHW Diabetes Program
Rural and remote First Nations communities in Northern Ontario experience a very high burden of diabetes, linked to other serious health conditions. The Sioux Lookout First Nations Health Authority and Dignitas International have jointly launched a pilot CHW Diabetes program aimed at helping CHWs deliver culturally-safe diabetes treatment and prevention. 
Our pilot program is taking place in four remote communities in Northern Ontaio: Kingfisher Lake, Kitchenuhmaykoosib Inninuwug (KI), Slate Falls and Kasabonika Lake.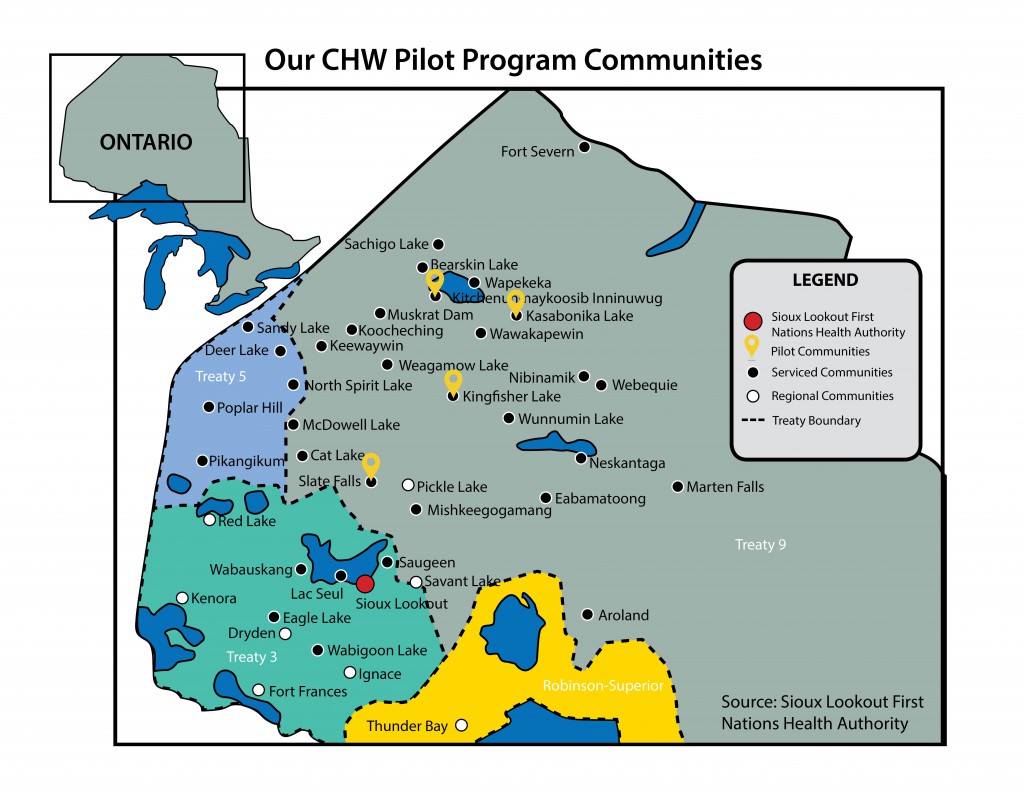 News